Star Man Drawings, 1967-78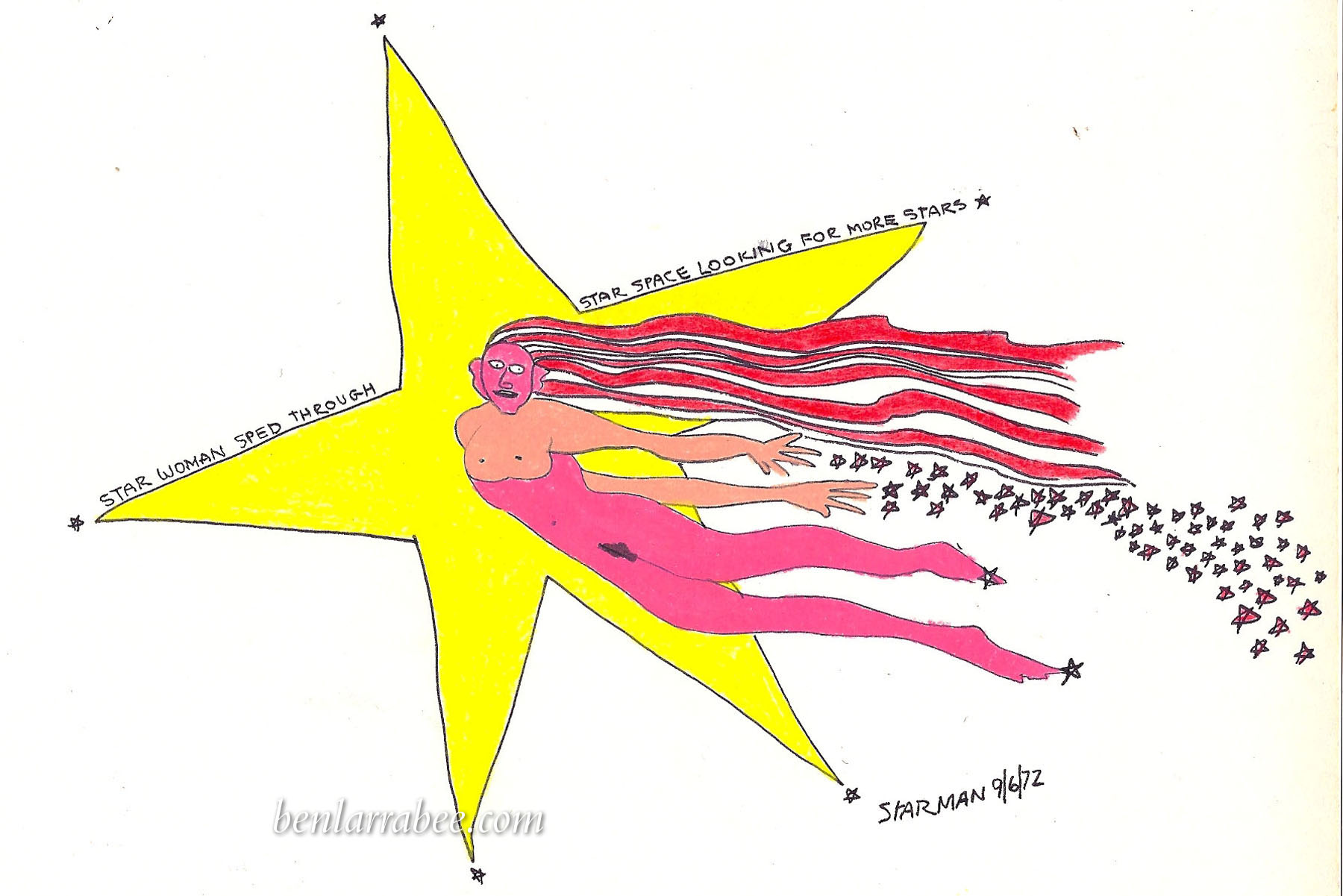 When I was in my late 20's I made a series of drawings that were autobiographical. I called the series "Star Man." I signed them as Star Man and that was my persona when I made the drawings. They stem from a flow of consciousness. I put my pen to paper with no idea where it would go. I followed along and watched the drawing unfold in front of me.
I made an agreement with myself that every line is a good one. Star Man could make no mistakes. I was inspired by one of my professors at Rhode Island School of Design who observed that Picasso had gotten to the point in his drawing where every mark was a good mark. I decided to make that one of my rules.
I used Prismacolor pencils. They were the colored pencil of choice for my Freshman year nature drawing class. Good coverage and juicy colors.