Ferry Series at Nantucket Looms
For Ben, the two-hour trip on the car ferry from Hyannis to Nantucket is a photo opportunity. Each trip is a new chapter in his study of the ferry.
On Nantucket this summer? Stop by Nantucket Looms at 51 Main Street to see this grouping of three images on exhibit and for sale.
Some further explorations…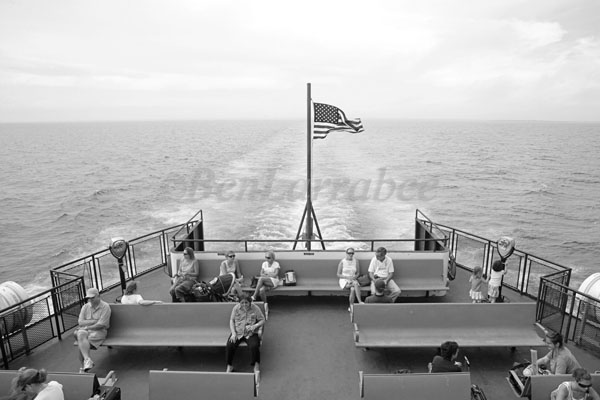 Photographing the ferry while under way to Nantucket keeps Ben from thinking about the M&M peanuts at the snack bar.