It's the only time you've all been home in years. When you look back on these days you'll want memories. Let Ben capture this moment with a photo session at your home to document your family during this historical time.
Our top priority is keeping you and your loved ones safe during these uncertain times. No need to worry.
Click "read more" below the photos for how we're following social distancing guidelines and details about our limited time offer starting May 30, 2020.
During the photo session we will observe social distancing guidelines by photographing you from a safe distance of at least 6 feet. We will wear masks for your comfort. And to make you feel safe and assured that we are fine we'll take our temperatures at the time of arrival. If we have raised temperatures we would reschedule the shoot, and we would ask the same of you and your family members. Nothing is more important to us than everyone staying safe.
In an effort to help others during the Covid-19 crisis, we are donating 10% of our session fee to Corbin Cares which provides ready-to-eat meals from local restaurants to the food insecure in our community Corbin Cares Go Fund Me . Of course,we're happy to donate to a charity of your choice in your name.
In addition, we are offering $200 off your first unframed 16x20 museum quality black and white print.
Offer starts May 30 and is for a limited time only.
To book your session email studio@benlarrabee.com or call us at 203.656.3807 so we can tell you what to expect on the shoot, discuss the plan, our fees and how we will observe social distancing guidelines during your session.
The Front Steps Project Darien, May 2020
This May, during the Covid-19 crisis, we've partnered with Calderwood Digital and Bambi Riegel, both of Darien, CT, in #TheFrontStepsProject which aims to highlight the faces of our community during a time when we might not see them in passing at the grocery store, coffee shop, on the train or at the gym.
#TheFrontStepsProject brings us together virtually despite being - and maybe feeling - isolated.
After the session families receive a digital color file (or two), in exchange we ask them to make a good faith donation of a minimum of $500 to the Corbin Cares GoFundMe Campaign to help support the food insecure in our community.
Here are some of the families we've photographed over the last couple weeks. We thank them for supporting the cause.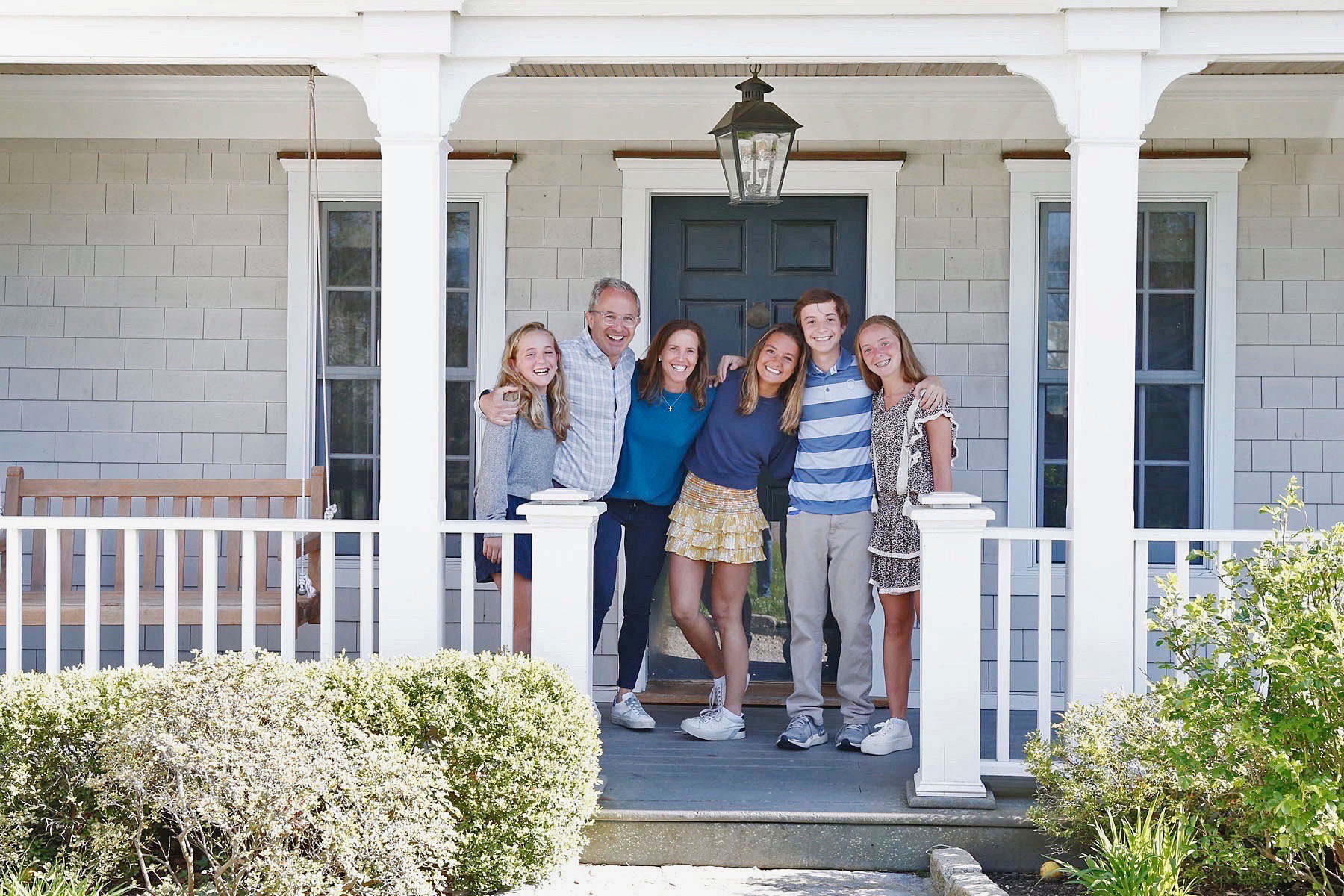 Nantucket, August 5 – 9, 2020
While our home base is Fairfield County/NY Metro Area, we travel to where our clients are located. Sessions can be scheduled at your home, vacation house or wherever you are staying.
We are currently planning to be on Nantucket August 5 - 9, 2020, pending no travel restrictions to the island.
On Nantucket & Martha's Vineyard: August 5 - 9, 2020
Fairfield County/NY Metro Area: all other summer dates