"I don't photograph the way people look, I photograph their energy.
I allow my intuition to guide me intending to reveal Moments of Grace in my photographs."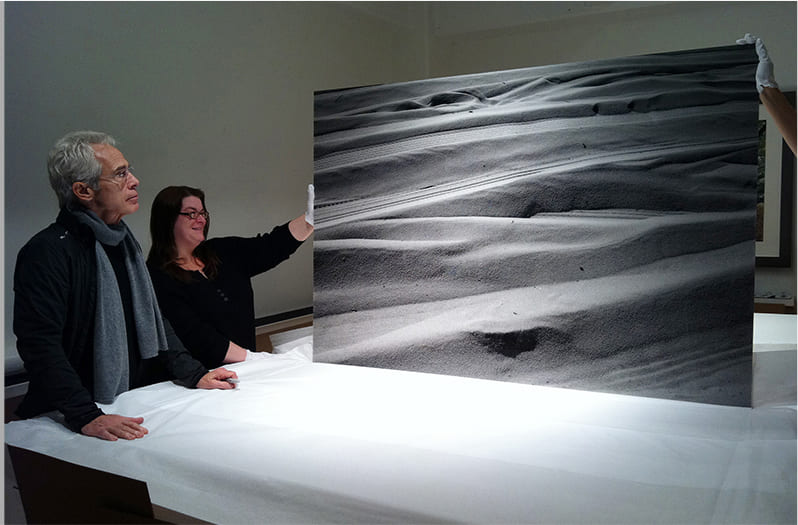 My approach is based on letting go of expectations and assumptions about how people should look or behave.
I move beyond formal poses and pretenses in order to use the photographic experience as a way of finding truth and connection.
The work is not about my camera. I really want the camera to disappear, so my subjects can express their spirit, as well as their love for one another.
I am dedicated to recognize and record those fleeting yet memorable glimpses of life that we take for granted – family moments experienced but rarely revealed in photographs. I call them Moments of Grace®. It's when two and two equals five: people coming together to create a whole that is infinitely greater than the sum of its parts.
I am honored that my photographs, commissioned and personal, are in many private collections, as well as in the permanent collections of:
The George Eastman Museum, Rochester
The High Museum, Atlanta
The Museum of Fine Arts, Boston
The Museum of Modern Art, New York
The Ben Larrabee Experience
Go behind the scenes with Ben and Trudie on a photo shoot. Observe their process of photographing and selecting images that show the spirit and energy of a family.
Staying in Spirit
A profoundly spiritual and uplifting life-story of love and creative passion. The photography, art and life of Ben Larrabee.
Showing the Spirit on Nantucket
Ben shares how the vision from meditation is expressed through his photography to create healing images.
What is Ben Larrabee Photography?
The artistic couple talks about their spontaneous process for photographing families.